Early Family History of Europe and America

Mick and Michael are the 4th and 5th generation members of a Chicago settler family.

www.michael-byczek.com



The children of Hugh and Alicia Rooney were all born during the first quarter of the 19th century in County Tipperary Ireland. William Rooney was born on Christmas Day 1811, and he is the great-great-grandfather of Mick Byczek. His older brother Owen inherited a segment of the family farm in 1831, and he returned it to his parents when he left for America in 1843. William and Julia Rooney traveled to New York City before coming to Chicago in 1835 as an early settler. Their first daughter Alice was born in Ireland and all the remaining children are born in America. Katherine Rooney was born in 1849 in Chicago, and is the great-grandmother of Mick Byczek.

William Rooney was listed in the Chicago commemorative directory of farms in Maine Township in 1839. He acquired the land when he arrived in Chicago in 1835. The William and Julia Rooney family consisted of 11 children born between the years of 1835 and 1856. The names in order of birth are Alice, John, Hugh, Anna, Elizabeth, Hannah, William, Mary, Katherine (Kittie), Margaret, and Josephine. Over the course of 21 years, most of the children were baptized at St. Mary's Catholic Church that was located near the Rooney home at Michigan and Madison followed by Madison and Wabash, which was destroyed by the Chicago Fire in 1871. Between the years of 1862 and 1870, William was acquiring and selling his farmland in order to relocate his business in Chicago in 1870. His eldest son John was given 133 acres in 1863, and he owned it until 1916 when it was sold to the Busse family prior to his death in 1923. William and Julia and several of their unmarried children were living in Chicago during the Fire of 1871. William completed the rowhouse building at 43 E. Division in 1876. His business associate owned half of the property, and William & Julia obtained the deed to the other half of the rowhouse. A portrait of William Rooney along with the other members of the Old Settlers Club were displayed in the Calumet Club from 1879 until the 20th Century. The photographs of William and Julia Rooney are in the Mick Byczek archives.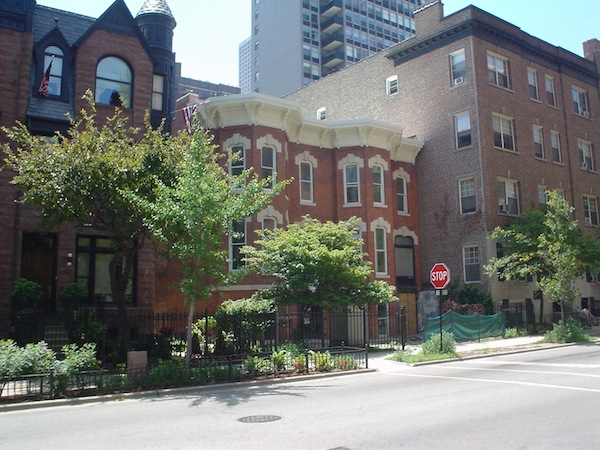 Photo courtesy of Mick Byczek.



Thomas Talbot was born in 1823 in Ireland. He immigrated to Boston Massachusetts in 1848, and he married Hannah McDonald in 1852. They both were employed in Taunton, Massachusetts where Hannah was living with her brothers John and James. Their eldest son Edward was born in 1854 prior to the family relocation to Wisconsin in 1858. They were living in St. Louis for one year with Hannah's brother James prior to moving to Chicago in 1861. The family consisted of Edward, Thomas, and William in 1862 when they relocated near St. Patrick's church on Des Plaines and Adams Street in Chicago. In 1870 Thomas opened a saloon on 17th and Wentworth until 1878. The family lived at that location until 1887 when the city redeveloped the area after the Fire of 1871. Edward Talbot and Katherine Rooney were godparents of the daughter of Elizabeth Rooney at Holy Family Church near Roosevelt and Halsted Street in Chicago in 1874. Katherine and Edward were married in 1880 at Holy Name Cathedral on State and Superior near the Rooney home located at 43 E. Division. Edward was employed in the railroad industry as as accounting clerk. Katherine and her sister Hannah were designing and distributing womens clothing to the department stores in Chicago. Kittie was also a piano teacher located at Rush and Delaware Street according to census records. Marie Talbot was born in 1890 at 4132 Wabash in Chicago at the home of Thomas and Hannah Talbot. Marie is the grandmother of Mick Byczek.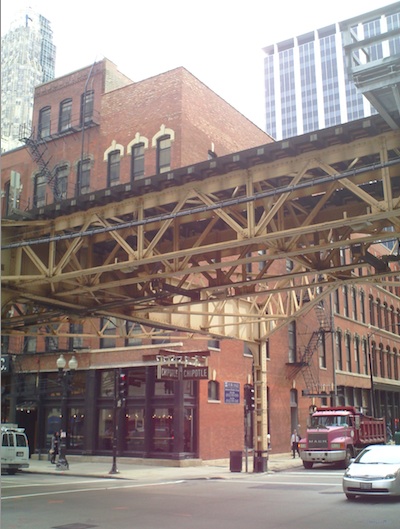 William Rooney built 235 W. Lake after the Chicago Fire of 1871.
Courtesy of Mick Byczek



Patrick Flanagan was born in 1856 near Dublin Ireland in County Westmeath. His parents James Flanagan and Bridget Gaharn were married in 1855. The family consisted of Patrick, Catherine, and Mary prior to immigrating to Port Huron, Michigan from New York City in 1865. James was employed in the lumber industry until 1882. The youngest son John was born in 1867, and Bridget's sister Mary was living with the family during the years 1865 until 1882. Patrick Flanagan moved to Chicago in 1884 after his two sisters set up residence in the city. Patrick was employed as a carpenter, and resided with his two sisters Catherine and Mary near Sacred Heart Church. Anna Kane was born in 1861 in Claremorris, County Mayo and her parents were Patrick and Bridget. The family consisted of seven children that were born between the years of 1853 and 1866. Patrick married Anna Kane in Chicago, and their son Martin was born in 1888. He is the grandfather of Mick Byczek. The family consisted of a brother James, and six sisters. Prior to the marriage, Anna Kane immigrated to Chicago in 1881 and was living with her two brothers Martin and John near Sacred Heart Church in the Pilsen neighborhood. Several photos of the Patrick and Anna Flanagan family are in the Mick Byczek archives.

Martin Byczek was born in 1877 in a village near Krakow Poland. His family consisted of his parents Adalbert and Catherine with nine children born between the years of 1876 and 1893. His father Adalbert owned a family farm that dates back to Martin's grandfather Jacob Byczek according to Polish parish records. Jacob was born in 1809 and passed away in 1874. Adalbert inherited the farm prior to his marriage in 1874. His younger brother and sister immigrated to Chicago in 1887. They shared a residence in the Bridgeport neighborhood, and both of them were married at St. Mary of Perpetual Help near 32nd and Morgan. The marriages took place in 1887 and 1892. Martin Byczek remained in Poland until he traveled to Chicago with his brother John Byczek. The farm remained in the family with ownership and partnership passing down to the younger brother Paul.




Chicago Family History in the 20th Century





Copyright © 2020. Mick Byczek. All Rights Reserved.